Global Logistics Enterprise Development Expo ranks as one of the most prominent events in the development of the international logistics business. Transped was present at the event held in Shanghai, where hundreds of supply chain professionals gathered from around the world.
In addition to our extensive network of offices in Spain, at Transped, we have our own delegations in the Chinese cities of Shanghai, Xiamen and Qingdao. Although the COVID-19 pandemic has caused the cancellation of many fairs and events in our sector, the annual Global Logistics Enterprise Development Expo could be held.
All forms of the global logistics that we offer: land, sea and air were all present at one of the most important development expos in the industry. During a few days, hundreds of exhibitors from all over the world generated new business opportunities, expanded contacts and promoted mutual understanding and cooperation.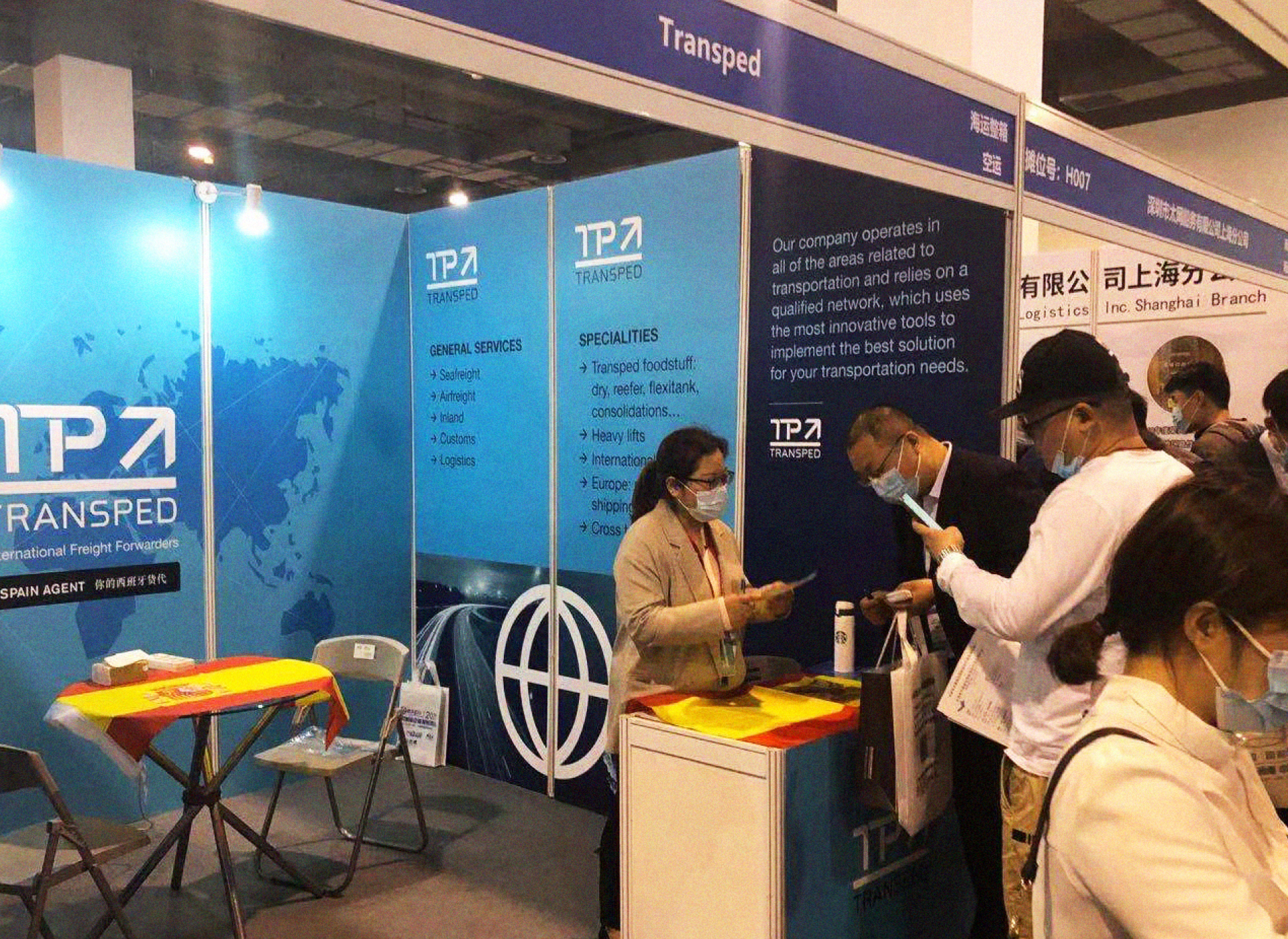 We live in a hyper-connected and increasingly globalized world. As a freight forwarder, this event has a strategic importance that allows us to know first-hand the needs and impressions of our clients and stakeholders. In today's world, events show us that supply chains are becoming more complex and more vulnerable every day. Communication between our partners and integrating their services into our products is key to positioning ourselves as a reference operator in all international import and export markets. The supply chains of the future need to be more sustainable, both economically and environmentally. For this reason, a collaboration between different agents in the industry is essential.
The world is continually changing, and with it, Transped's ability to adapt its activity to the challenges that lie ahead.
An influential and high-profile event
Global Logistics Enterprise Development Expo, which has also had a virtual program, manages to bring together the logistics industry elites and has become a platform for generating new business and commercial relationships. Numerous presentations and conferences have covered the evolution of some of the most important sectors in the supply chain: maritime, air and rail transport, breakbulk, electronic commerce, warehouses, ports and customs, as well as systems and finance in the international arena.