Transped recently created an airfreight department that deals with the import and export of merchandise by air. The rise of air transport throughout the world has enabled the development of modern infrastructures for air cargo handling. What are the most important cargo airports in the world and what makes them different?
The rise of air cargo
On May 2, 1925, the Douglas C-1 aircraft took off, it was the first aircraft assigned to the new Cargo Aircraft category and was designed to transport material for the United States Army. Nearly a hundred years later, China has just completed the maiden flight of its TP500 model, an autonomous plane that can carry loads weighing several hundred kilos over long distances.
Despite its high cost, more and more customers are opting for air transport to export or import goods because it is a safer and faster service. Airport infrastructures have adapted to this new demand by creating cargo areas that increase the volume of tons transported year after year.
According to the World Air Cargo Forecast 2020-2039 (WACF) carried out by Boeing, it is estimated that during the next twenty years, air cargo traffic will increase at a rate of 4% per year. While around half of air cargo is transported by passenger aircraft, freight forwarders are increasingly becoming a key figure in offering customized solutions with more flexibility.
The regions of East Asia and North America have very high rates of air transport growth and are where the most important cargo airports in the world are located.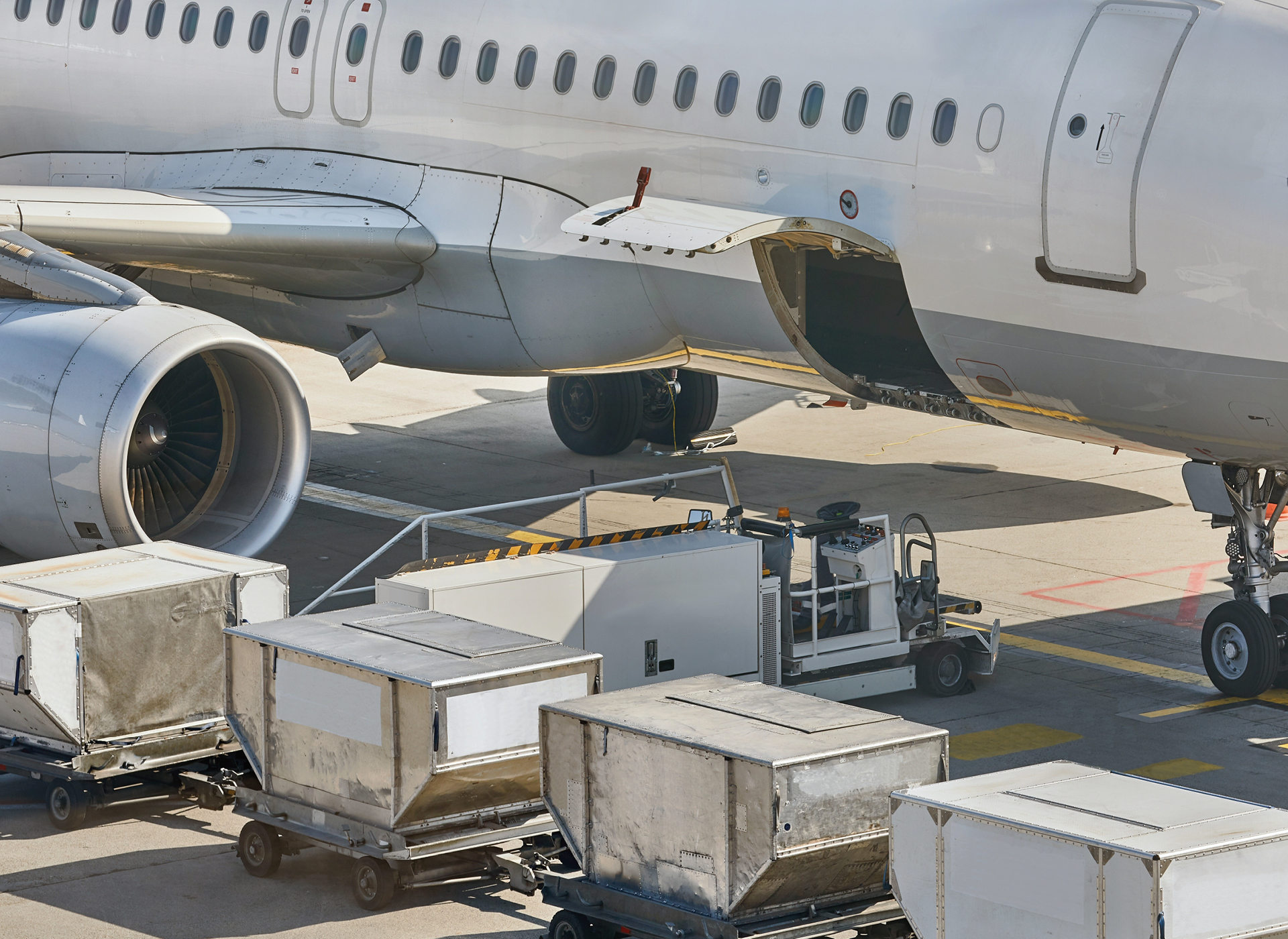 Chep Lap Kok Airport in Hong Kong is the largest airport in the world in terms of loaded and unloaded tons (4,460,000 tons), followed closely by Memphis Airport in Tennessee (United States) with a volume of 4,290,000 tons. Third place in the ranking goes to Shanghai-Pudong Airport (China) with its five runways and a volume of 3,273,000 tons.
For Transped, it is an airport of special strategic importance, which is why we also have an office in Shanghai and other important cities throughout China. The largest airport in Europe, Fraport, is located in Frankfurt (Germany) where it handles a volume of 2,228,000 tons of cargo. Barajas in Madrid is the most important cargo airport in Spain, where our airfreight department headquarters are situated.
Modern airport facilities facilitate the agglomeration of companies related to high-value merchandise and contribute to the economic development of the region where they are situated.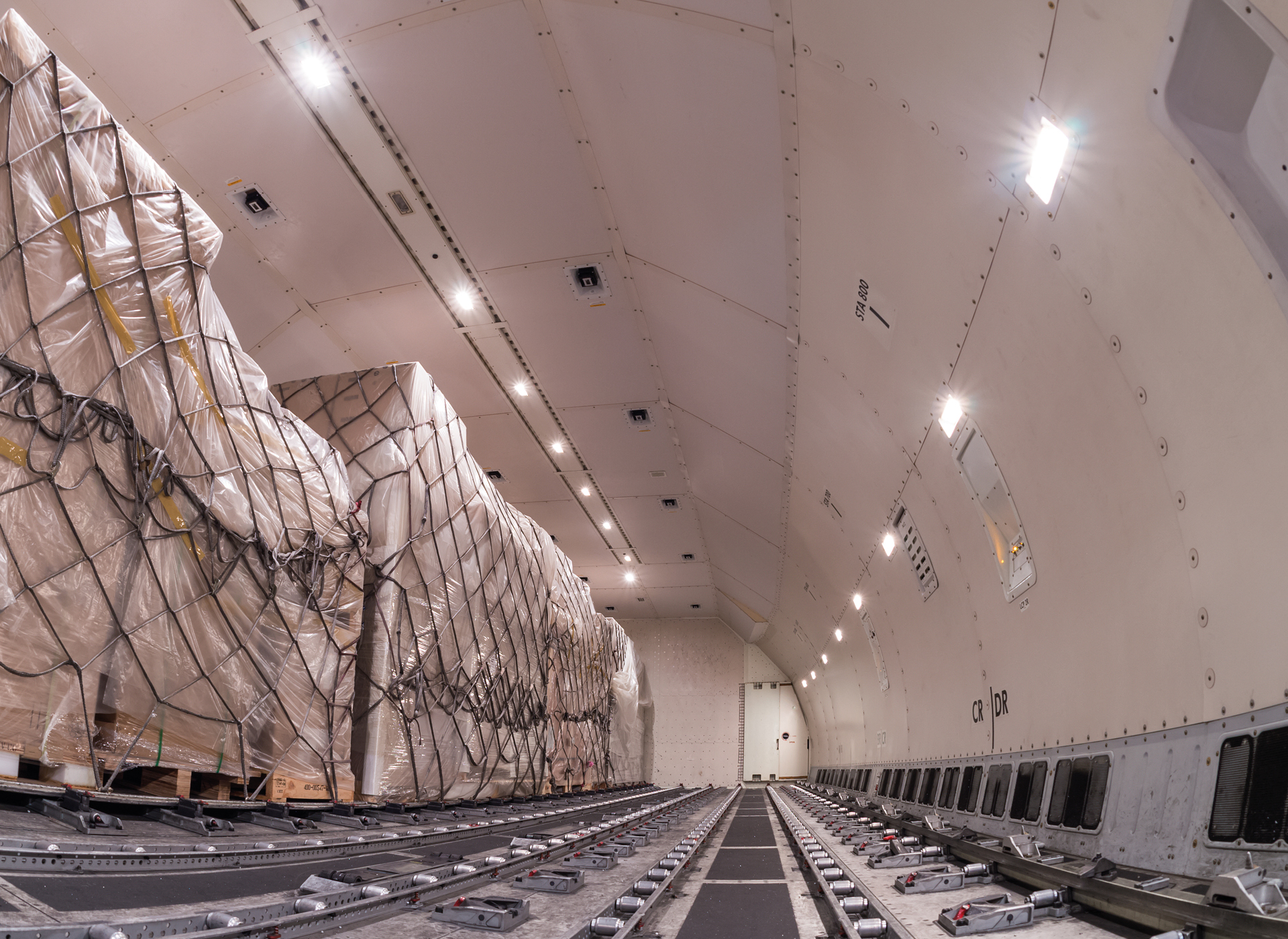 What are the necessary elements for an air cargo terminal to function optimally?
We have all been to a passenger airport at some point. We know the check-in counters and the long corridors lined with shops and restaurants that lead us to the gate. But how does an air cargo terminal work? Imagine it as a land interface where deliveries of goods are made by shippers or freight forwarders and is separated into different zones according to the nature of the goods being transported (perishables, live animals, dangerous cargo, etc.).
These zones also require different means and facilities to handle the merchandise for loading and unloading. Likewise, terminals must have access routes to planes, locations where customs controls are carried out and warehouses for consolidation administered by air cargo agents.